Board of Trustees of St.Michael's High School
The Board of Trustees is responsible for governing the school on behalf of the Brothers of the Christian Schools. This involves the development and monitoring of policies which advance the mission in the context of local needs and realities. The President, then, is responsible for fulfilling board directives articulated in the Board Policies. 
Furthermore, LEC (Lasallian Education Corporation) establishes policies and reserved powers whereby the Brothers can maintain their canonical responsibility for and oversight of the schools, but leave the governance and management function to local leadership (the local Board of Trustees and ultimately, the school President). 
Geno Zamora '87, Chair
Geno Zamora is a Founding Partner in Ortiz & Zamora Law Firm where he utilizes his diverse background in law, business, and public policy to provide his clients with legal, policy and strategic direction for issues including education, employment and labor, risk management, procurement, land use, water, human rights, government relations and open government.  Prior to Ortiz & Zamora, Geno served as in-house General Counsel for the Santa Fe Public School District and, in 2015, attended the Harvard University Graduate School of Education's National Institute for Urban School Leaders. Geno is also the Board President of Big Brothers Big Sisters Mountain Region in New Mexico and Member of the Big Brothers Big Sisters of America National Leadership Council advising the National CEO. Geno formerly served as Member and Board President of the St. Michael's High School Foundation. Geno is a 1987 graduate of St. Michael's High School, a 1991 graduate of the Georgetown University School of Business, and a 1994 graduate of the University of Arizona College of Law. He and his wife Sheila live in Santa Fe, New Mexico with their dogs Bella, Sancho and Boomer.
Brother James Joost
Br. James Joost, FSC began his term on the Board of Trustees in 2021.  His background is in teaching and administration at four Lasallian Catholic high schools over 19 years,  as well as over 19 years of administrative work with the vocation and formation of the Brothers.  Currently he serves as Auxiliary Visitor of the District of San Francisco New Orleans, with special emphasis on the health care of the Brothers. 
Clarice Pick-Berhost '78
Clarice has been in the private practice of orthodontics in Santa Fe since 1989. She earned her BS in Biology from Baylor University in 1982 and her DDS from Baylor College of Dentistry in 1986. She received her certificate in orthodontics from Tufts University School of Dental Medicine in 1989. Clarice has been a long-time volunteer at St. Michael's beginning soon after moving back to Santa Fe at the completion of her education. She served on the St. Michael's Foundation Board from 1993-2012 and on the Parents' Club Executive Committee from 2012-2016. Professionally, Clarice is a member of the Santa Fe District Dental Society and served on its executive board from 1990-1994. She is also a twenty-eight year volunteer dentist with the Villa Therese Catholic Clinic and a member of the Children's Medical Services cleft palate team in Santa Fe. Clarice and her husband Scott have two children, Zach '13 and Allie '16, who are both St. Michael's graduates.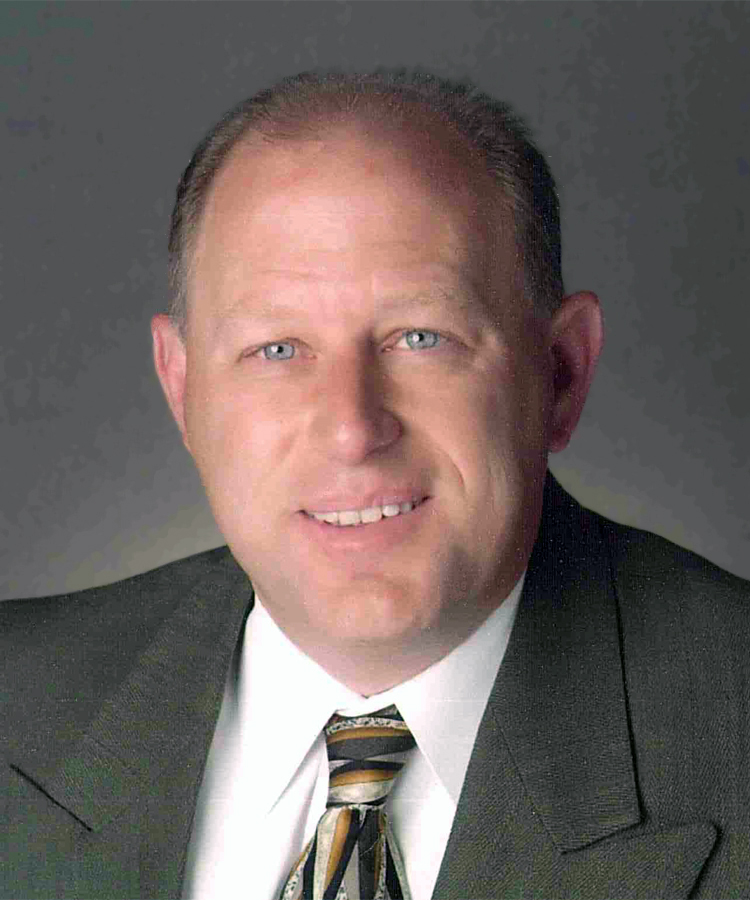 James Saya, MBA
James currently serves as the Vice-chair of the SMHS Board of Trustees and is the Executive Director of Lewis University's Albuquerque campus.  Saya has worked in higher education and military education for the past  35 years.  His ties to Santa Fe  come from his times as senior vice president and dean of the Albuquerque campus of the College of Santa Fe and served as chair of the College's Department of Business Administration.  James continues to teach graduate, undergraduate and online courses in various business, strategic planning, and organizational leadership topics and holds an MBA in Finance and Human Resource Management.
Elias Gallegos '93
Upon graduating from St. Michael's High School in 1993, Elias Gallegos set his sights on the footlights of film and stage. After a short stint with Shakespeare in Santa Fe, he ventured outside of his hometown to study at the American Academy of Dramatic Arts West. During his 15 years living in Los Angeles, Mr. Gallegos appeared in TV commercials for companies like Bud Light and Enterprise Rent-A-Car and magazine advertisements for MotorTrend and ESPN the Magazine. However, it was an appearance on the TV hit series ER that propelled Mr. Gallegos's career to a series of consistent appearances on the Lifetime Network. Fortunately, the growing film industry in Santa Fe allowed this native New Mexican to return home and still pursue his passions. Mr. Gallegos can be seen on shows such as In Plain Sight, The Last Stand, and Graves, to name a few. He is honored to serve St. Michael's and hopes to bring creativity and passion for the arts to his role as a member of the Board of Trustees.  
Peter Bastone
Peter F. Bastone, President and Chief Executive officer of Anchorum St. Vincent, is responsible for strategic planning and overall management of the organization. He leads Anchorum's charter as a Community Health Impact organization, to serve as a convener and catalyst of health impact for Santa Fe and northern New Mexico. Together with his team, he brings together investors, non-profits, and other partners to focus on those social determinants that drive strategic health needs—then makes sound, high-impact investments that fund sustainable solutions to strengthen the threads of our community and shape a healthier future. 
With a healthcare career that spans more than three decades and a track record of transformational leadership, Mr. Bastone has delivered over a quarter of a billion dollars in total financial turnarounds, while energizing and rejuvenating the spirit of organizations and communities. He has turned health systems into nationally recognized health access and service organizations and is exceptional in creating strong physician and clinical provider partnerships to drive clinical integration and collaboration with key stakeholders, to achieve broad community health goals and objectives.
Mr. Bastone earned a bachelor's degree in psychology, with honors, from Princeton University, and a master's degree in public health and corporate management from the University of California, Berkeley. He also holds a master's degree of Theology in healthcare mission from Aquinas Institute of Theology, and he received a certification in healthcare and business innovation from Harvard Business School.  Mr. Bastone and his wife, Julie, are very blessed with their four children. They are enjoying the wonderful outdoor activities and culture of New Mexico.
Charlie Legendre
Charlie serves in the Office of Education for the Lasallian District of San Francisco New Orleans. Born and raised in New Orleans, Charlie attended Christian Brothers School and De La Salle High school.
After graduation from LSU in 1981, he rejoined the Brothers as a teacher and prefect at Saint Paul's School in Covington, Louisiana. During his 30-year tenure at Saint Paul's, Charlie taught religion, coached football and track, and served as religion chair and Campus Minister.
In 2011, he was invited by Brother Timothy Coldwell, then Visitor of the New Orleans-Santa Fe District, to join his leadership team as the Director of Lasallian Mission. When the SFNO District was created in 2014, he joined the new District's leadership team. His relationship with the Brothers and numerous District projects brought Charlie to Santa Fe many times over the course of his career. It was through these visits and through past and current collaborations with the Brothers and Lasallian partners of the Saint Michael's High School community that Charlie knows and deeply appreciates the legacy of quality, faith-filled education that Saint Michael's has provided and the vitality of the Lasallian mission at Saint Michael's today.