The St. Michael's High School Board of Trustees is the governing body that oversees policy, budget and other issues related to the school, including the perpetuation of the Lasallian tradition in our mission as well as academic and extra-curricular programs.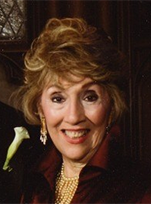 Exilda Martinez '57, Board Chair
Exilda Trujillo Martinez is a retired middle school teacher and principal. She holds a Bachelor of Arts in Education from the College of Santa Fe and a Master of Arts in Educational Administration from the University of New Mexico. She is involved with many civic, social, political and professional activities. She also serves on various boards and committees, primarily associated with health, welfare, and safety of children and youth in the educational arena. She is also actively engaged in the preservation of culture and the arts. Exilda graduated from Loretto Academy and her late husband, Ramon, was an alumnus of St. Michael's. Their family consists of six adult children and seven grandchildren.
Matt Baca '00
Matt is a native Santa Fean and is one of several proud generations of his family to graduate from Saint Michael's. After graduation, he attended Pepperdine University, where he received a Bachelor of Arts in Organizational Communication. Matt then worked in business development and marketing before pursuing a career in law. Matt received his Juris Doctorate from the University of New Mexico School of Law and is licensed to practice law in the State of New Mexico. After passing the bar, Matt clerked for Chief Justice Barbara Vigil at the New Mexico Supreme Court, and he currently serves as Senior Counsel to New Mexico Attorney General Hector Balderas. Matt is dedicated to service in his community, serving on multiple non-profit boards and as a big brother in the Big Brothers Big Sisters program. He lives in Santa Fe with his charming toddler son, Jay.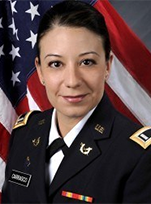 Sonya S. Carrasco-Trujillo '93
Sonya S. Carrasco-Trujillo '93 received her Bachelor of Arts in American Government from Georgetown University. She returned to New Mexico to attend law school at the University of New Mexico where she graduated from in 2000. Sonya has worked as a District Attorney in both Santa Fe and in Albuquerque, and served as the Deputy Chief of Staff for Lt. Governor Diane Denish, and the Deputy Director of Legislative and Political Affairs for Governor Bill Richardson. Sonya is currently the Deputy Counsel for the Department of Public Safety, and the New Mexico State Police. She is a Captain in the New Mexico Army National Guard where she serves as Judge Advocate General. Sonya is married to retired New Mexico State Police Chief Robert Shilling, and they live in Santa Fe.
Paula M. Gonzales '04
Paula M. Gonzales joined the Board of Trustees in May 2013. She has a life long legacy with the school, being among one of several proud generations of her family to graduate from Saint Michael's. Ms. Gonzales earned her BA with a double major in Political Science and Communication from the University of New Mexico before pursuing a career in engineering. She currently leads a program of Emergency Medical Scribes in the Cristus St. Vincent Emergency Department, being charged with training and ensuring compliance with medical-legal reimbursement documentation. She is an member of the San Isidro-San Jose parish in Santa Fe and in her free time enjoys spending time with her husband, Tony, and their two dogs.


Alexandra Ito Kaga Omoni Hesbrook, '04
Alexandra Hesbrook, or Alex, hails from Santa Fe, New Mexico. She earned her BA in Theatre and English from Colorado College in 2008, and she received her Master of Fine Arts in Creative Writing at Oregon State University in 2013. After graduation, she received the Oregon State Bridge Position, and taught writing and rhetoric courses as a full-time instructor. Before working in her current position at the Museum of New Mexico Foundation as a writer for Member News, and as a Development Associate, Alex worked at the Santa Fe Opera for six seasons as the Supervisor to the Orchestra and Production Services. There she found a love for opera and for working with art. She is excited to serve on the St. Michael's Board of Trustees, and she looks forward to working with the school and the community of La Sallian brothers.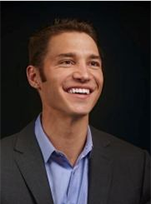 Nick Miller '99
Born and raised in Santa Fe, Nick Miller is an attorney and third-generation real estate entrepreneur. Nick is a principal in multiple real estate ventures and has brokered, developed, and invested in commercial real estate projects in New Mexico and Colorado. Previously, Nick was an investment analyst at The Walt Disney Company where he specialized in financial analysis and new business development. He graduated cum laude from Harvard University and holds a J.D. from the University of New Mexico School of Law. Nick was valedictorian of St. Michael's High School and was a member of its state championship basketball team. Nick is married to Sarah Miller and has three children. In his spare time Nick enjoys playing basketball, sand volleyball, Texas Hold'em, and chess.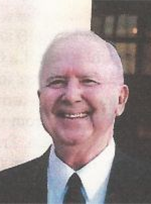 Brother Donald Mouton, FSC
Brother Donald Mouton is currently professor of Religion Studies at Lewis University in Albuquerque and also teaches Senior Theology at St. Michael's High School. From 1971-1982 he was professor of Religion Studies at the College of Santa Fe, and President of the college from 1982-1987. He served as Provincial Superior (Visitor) of the New Orleans-Santa Fe District from 1990-1996 and resumed teaching at the College of Santa Fe in 1996. He taught at St. Michael's High School during the academic year 2009-2010. He obtained his bachelor's degree in Mathematics from St. Michael's College (later known as the College of Santa Fe) in 1957 and a Doctorate in Sacred Theology (STD) from the Catholic University in Paris. The student service center on the campus of the Santa Fe University of Art and Design is named Mouton Hall dedicated in May, 2009.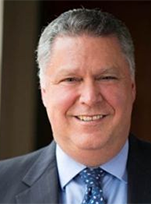 Max E. Myers
Max E. Myers is President of New Mexico Bank and Trust is Santa Fe. Mr. Myers' banking career began in 1979, when he served as assistant national bank examiner in the Office of the Comptroller of the Currency, and has since included senior leadership positions at Southwest National Bank and First National Bank of Albuquerque, FirstBank Santa Fe, and Sunwest Bank of Santa Fe. From 1998–2002, Mr. Myers managed M3, LLC, and from 2002–2006 he was executive vice president of Century Bank. Mr. Myers graduated from Santa Fe High School in 1975. He holds a BBA in finance from New Mexico State University and an MBA from the University of New Mexico. Mr. Myers has served as the local United Way Campaign Chair and on the advisory board of the New Mexico State University Hotel, Restaurant and Tourism Management School. Mr. Myers and his wife, Linda Cooper Myers, live in Santa Fe. Their children, Reese, Blake, and Eric, are St. Mike's alumni.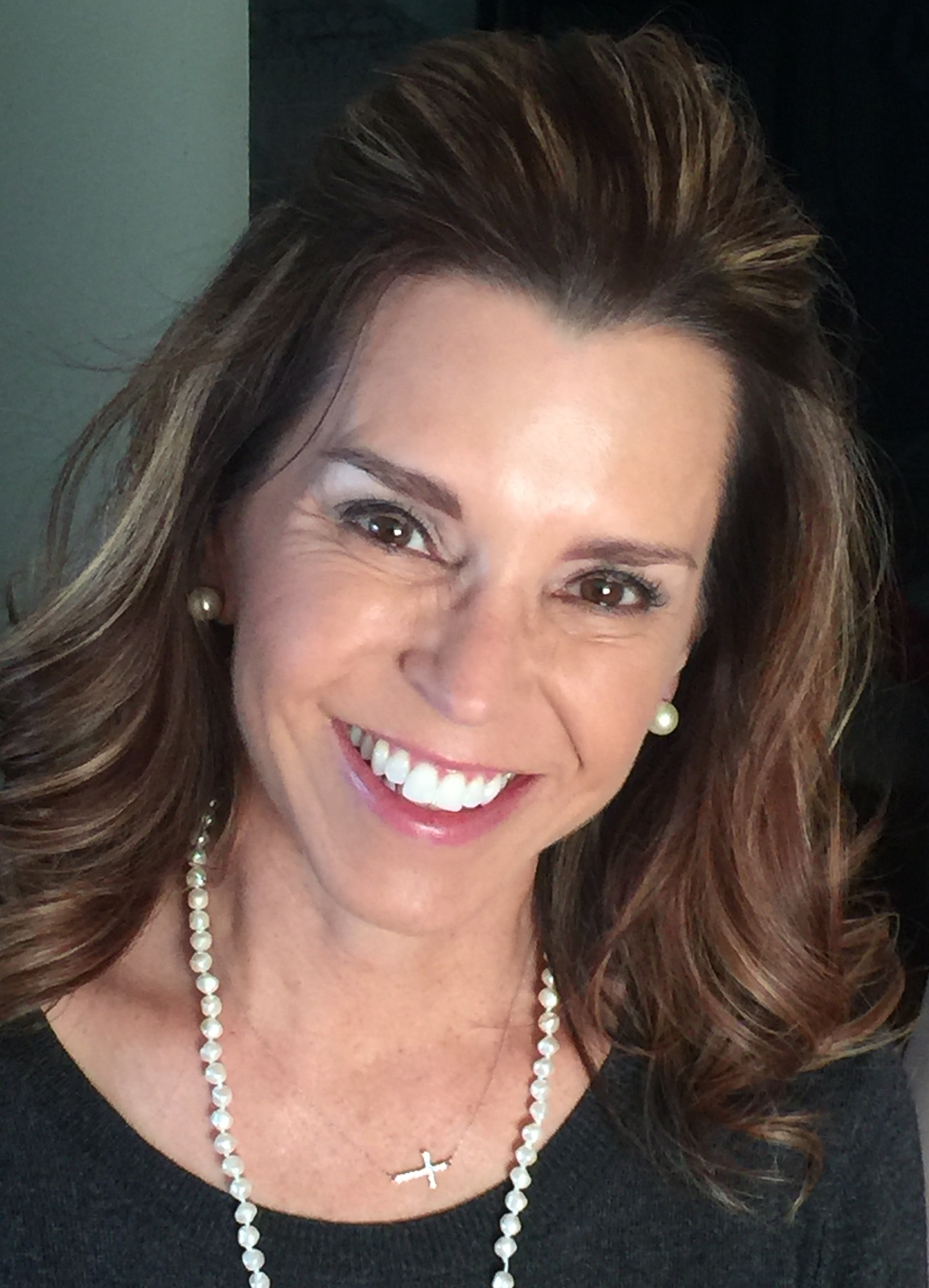 Leslie Romero Kilmer
Leslie Romero Kilmer currently serves as Associate Superintendent for Espanola Public Schools. Prior to her current employment, Leslie has served in various administrative and educational leadership capacities within the state of New Mexico and the state of Texas. She has served as the District Athletic Director and High School Principal for Santa Fe Public Schools, directing principal at Alamogordo High School and Belen High School. Leslie also received advanced Superintendent's training in Texas, as well as successful completion of the National SUPES Academy in Chicago, Illinois. Leslie is a passionate advocate for all students and her mission is to ensure that every child receives the skills and knowledge within their educational career to ensure that they are prepared to be successful in the next step in their lives, whether it be college, military service, or joining the work force. Leslie is a native of Santa Fe, NM and holds a Bachelor of Science in Elementary Education from St. Mary of the Plains College in Dodge City, Kansas. She has a Master's Degree in Secondary Language Arts with additional licensure in Educational Leadership from Eastern New Mexico University in Portales, New Mexico. On a personal note, Leslie's husband is a retired high school teacher and currently coaches football at Cleveland High School in Rio Rancho, New Mexico. She has a son and a daughter that are both graduates from Texas Tech University.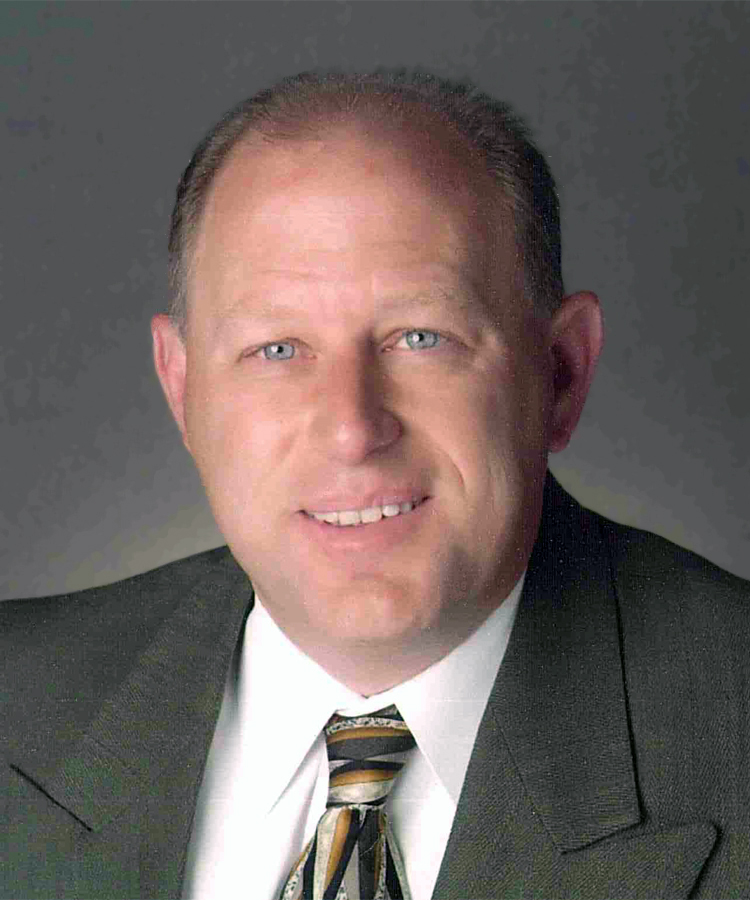 James Saya, MBA
James Saya is the Executive Director of Lewis University's Albuquerque campus and started the campus location in Albuquerque in 2009. Saya, who has more than 29 years of experience in higher education and was previously senior vice president and dean of the Albuquerque campus of the College of Santa Fe and also served as chair of the College's Department of Business Administration. During his time with the College of Santa Fe, Saya taught graduate, undergraduate and online courses in various business, strategic planning, and organizational leadership topics. He was director for the College's Kirtland AFB and El Paso sites from 1995-2001. Saya holds an MBA with concentrations in Human Resource Management and Finance along with a bachelor's degree in Business Administration.
Clarice Pick-Berhost '78
Clarice has been in the private practice of orthodontics in Santa Fe since 1989. She earned her BS in Biology from Baylor University in 1982 and her DDS from Baylor College of Dentistry in 1986. She received her certificate in orthodontics from Tufts University School of Dental Medicine in 1989. Clarice has been a long-time volunteer at St. Michael's beginning soon after moving back to Santa Fe at the completion of her education. She served on the St. Michael's Foundation Board from 1993-2012 and on the Parents' Club Executive Committee from 2012-2016. Professionally, Clarice is a member of the Santa Fe District Dental Society and served on its executive board from 1990-1994. She is also a twenty-eight year volunteer dentist with the Villa Therese Catholic Clinic and a member of the Children's Medical Services cleft palate team in Santa Fe. Clarice and her husband Scott have two children, Zach '13 and Allie '16, who are both St. Michael's graduates.